TRAVEL AND TALK age group 14-19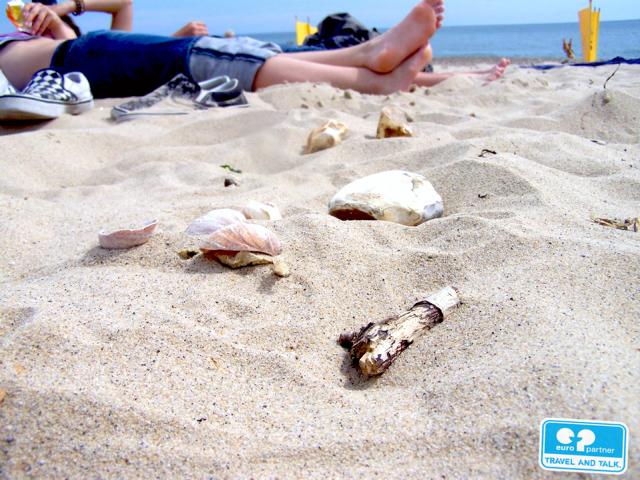 Travel and Talk for Teens is the ideal programme for 14 to 19 year olds to get to know another culture and gain experience abroad for a short period of time. Holidays give the right impulse to start learning or deepen the knowledge of a certain language. All our destinations are carefully chosen. As globalisation is becoming a reality, it is more important than ever to be able to communicate in a second or third language. Therefore, our language school offers help acquiring language skills or improving existing ones. Added to this is the chance to get to know different countries, cultures and people.
To travel abroad on your own is probably the dream of most teenagers. To travel and easily learn a foreign language is a combination that can satisfy students and parents both. Our 8 destinations in England offer you the possibility to make this dream come true. All the destinations are located at the south east coast of England and provide lovely cities, towns, attractions and even a Mediterranean climate. As you can tell, England has a lot more to offer than some might think. Our language holidays help you get past the cliché and get to know the real British way of life.
In France many think perhaps it is not the ideal country or language. However, our language holidays can prove that it is adorable. Our destination in Saint-Malo is carefully selected and will take your breath away. Stunning landscapes, exciting attractions, adorable cities and caring host families will show you the savoir vivre. You will come back with a camera full of pictures, new vocabulary and a ton of new friends. The only thing left to say will be: Je suis tombé amoureux della France!

Spanish is becoming one of the most important languages in the world and especially in the world of commerce. However, when you think of Spain you think of music, tapas, paellas and summer! Sounds like the perfect destination to learn a language, does it not? Our destination Barcelona offer you a mixture of beach, music, culture, attractions and city flair. Whatever you prefer, one of the three cities will offer it. Whichever you decide on, one thing is clear, the language is easiest learned when having fun.
Laguage holidays at the beach: All students who do not trust the English weather can be relieved, because Malta offers language learning in a warm climate. Sliema, St. Julian's and St. Paul's Bay are our three destinations have everything to offer: shopping, culture, attractions, history on every corner, beaches, palm trees and parties. The small island in the Mediterranean Sea ist wonderful. You will be under its spell. On this island you can choose to stay in a residence or with a host family.
The American East Coast awaits you to spend your perfect language holiday in the United States. Here you have the choice. Live to see the amazing city of New York with its famous attractions. Statue of Liberty, Empire State Building, Madison Square Garden and Central Park are only some of the numerous highlights to discover – university feeling during your stay at Fordham Rose Hill Campus inclusive.
If you would rather like to have guarantee of sunshine, the sea and a terrific beach, Fort Lauderdale in Florida will be the perfect destination for you. In "Venice of America" trips to Miami, the Everglades or NASA Kennedy Space Center are on your agenda. In the "Sunshine State" you are going to get to know other students from all around the world.
Come with europartner language schools to the greenest of all the islands. We bring you to Dublin this summer, Ireland's colorful and lively capital. Between June and August, there is a high probability on your study trip to Ireland, not to be surprised by a sudden rain shower during one of the numerous excursions in Dublin. Here you will get to know many international students from all aroung the world!