Language holidays with europartner
Your next language holiday starts here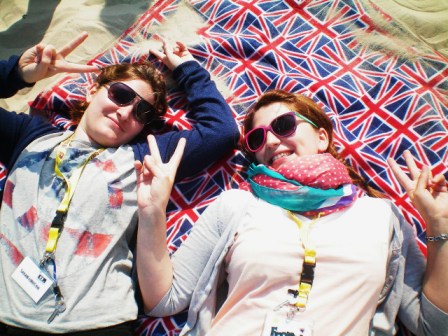 An invaluable asset in this days is experience! It also opens up more and more opportunities for us to become informed.  There are countless numbers of sources apparently available. But what can you rely on? On the experience!
europartner – Your partner for language courses in England and France
We like to share with you the many years of experience in planning, organizing and conducting our different language courses. Of course, the major goal is to increase your language skills. On the one hand you will work on it in the classroom during your morning workout. Additionally many excursions await you to apply the theory in the afternoon.  One main factor on your study trip remains in any case the fun. Unlike in school you'll get the opportunity to talk to the locals in English.
Your stay abroad, the lessons with native-speaking teachers, your accommodation at your super nice host family – all that and so much more will help you on your study trip to feel comfortable.
And if you have any questions about our English courses or you're not sure about a thing, just give us a call or send us a short message. We are going to answer in any case!